10-06-2018, 10:32 AM
HUAWEI V4 MODEMS ALL UNLOCK SOLUTION WITHOUT DISMANTLE/DISASSEMBLE
NO DISMANTLE
NO BOOT SHOT
These files are paid files are not easily found for free; Credit to G.Bs for this active compilation. The following files are the Unlocked Firmwares (U) firmwars for unlock with the need for boot shot. Newer versions of E5577 gives white screen effect on downgade firmware after boot erase. Be advised using boot shot for newer E5577.
Not all models and variance are present but the following can be of great help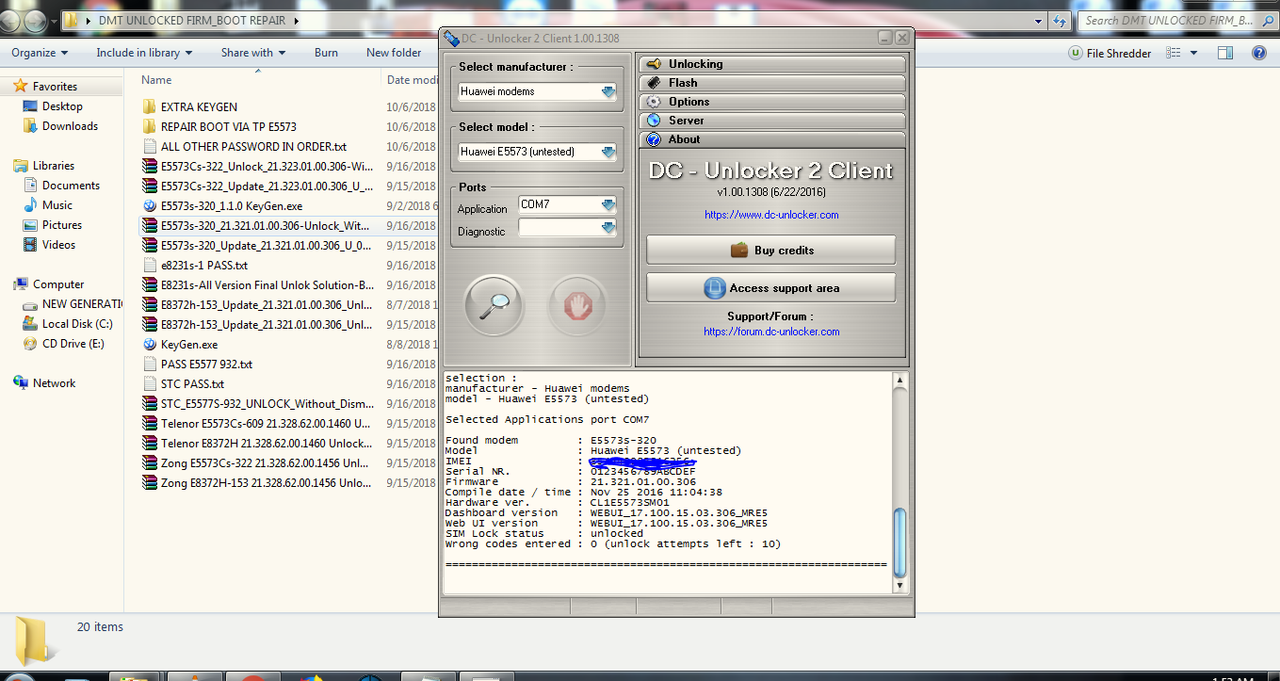 e5573-320 Unlocked with unlocked firmwre 21.321 version....
REQUREMENTS
1. The device e.g. E8372 or E5573
2. Similar firmware version or its downgrade versions for unlock without Dismantle
3. Connect Device and Run software; apply hwid and key
4. All keys and passwords inside.....watch carefully!!!!!
5. Enjoy unlocked Device

Credit to G.B 

Team DMT
Link
https://goo.gl/j1yVB5
Possibly Related Threads...
Thread / Author
Replies
Views
Last Post
Users browsing this thread: 1 Guest(s)