Online Training
Our
Mediatek
and
Spreadtrum
software repairs (flashing, unlocking etc) course is ongoing . Q&A via our Whatsapp Group...
(May, 2019)
8K 360 Degree VR Camera with top Class Features
Pilot Era

The First True All-in-One 8K 360° VR Camera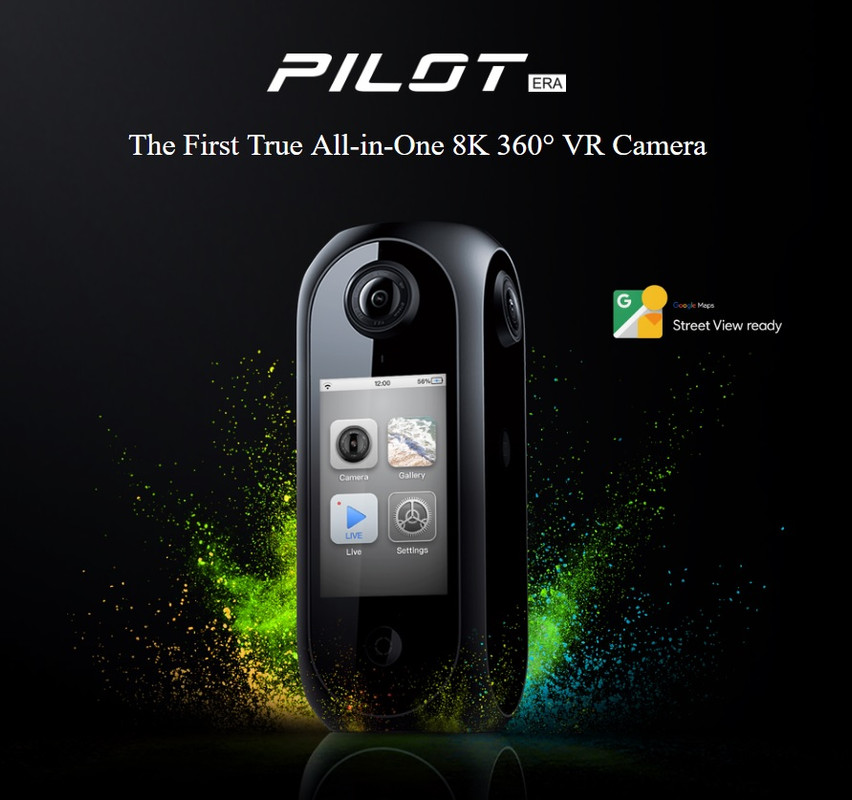 Quote:Are you Fed up of carrying your heavy GSV camera? Do you want to boost your GSV creation efficiency? So you are looking the right post. Pisofttech is launching the First True All-in-One 8K 360° VR Camera
.
Highlights of Pilot Era
Quote:The First True All-in-One 8K 360° VR Camera.
it allows you to do everything in real-time in the camera, such as monitoring, stitching, preview, publishing, setting adjustment and live streaming.
It shoots 8K panoramic videos and photos and automatically stitches them just inside the camera.
Pilot Era is able to stream 4K panoramic content through its built-in server without a computer.
Pilot Era has built-in ultra-precise GPS and supports one-click upload to Google Maps.
Android-based operating system and Promised regular OTA Updates.
full function USB-C port, Pilot Era adapts to many different peripherals, such as external display, microphone and power bank.
Pilot Era has a super compact structure and weighs only 690g. It fits in any bag or a large pocket.
Pilot Era stores over 6.5 hours of 8K videos or 26000 panoramic photos.
Pilot Era can shoot up to 3.5 hours of 8K video - this is the longest battery life in any pro-level 360°camera.
Official Pilot Era Website
Stay tuned for more news and information.
Quote:If you want to win Awesome 8K 360 Degree VR Camera worth $2599.
Hit the link: https://pilot.pisofttech.com/ and subscribe to our mailing list, receive the news and offers from Pisofttech.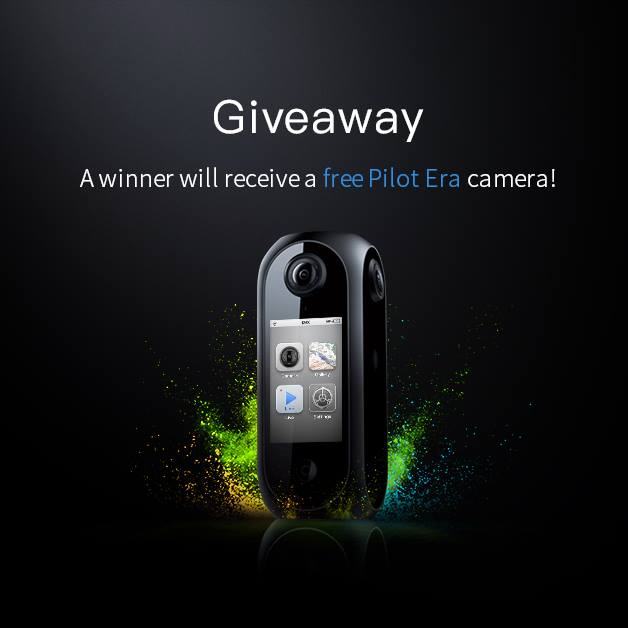 Source:
https://www.facebook.com/Pisofttech/
Update: 
PILOT ERA - 8K 360 video sample 
Source: Pisofttech YouTube
Possibly Related Threads...
Thread / Author
Replies
Views
Last Post
Users browsing this thread: 1 Guest(s)