17-05-2021, 12:24 PM
Good Day everyone.
I would like to ask for advice on what to do since when I tried following the steps in this thread:
https://forum.hovatek.com/thread-37957.html
my CMD have always stuck in "Found port = COM3" and this has been stuck for 30+ minutes now.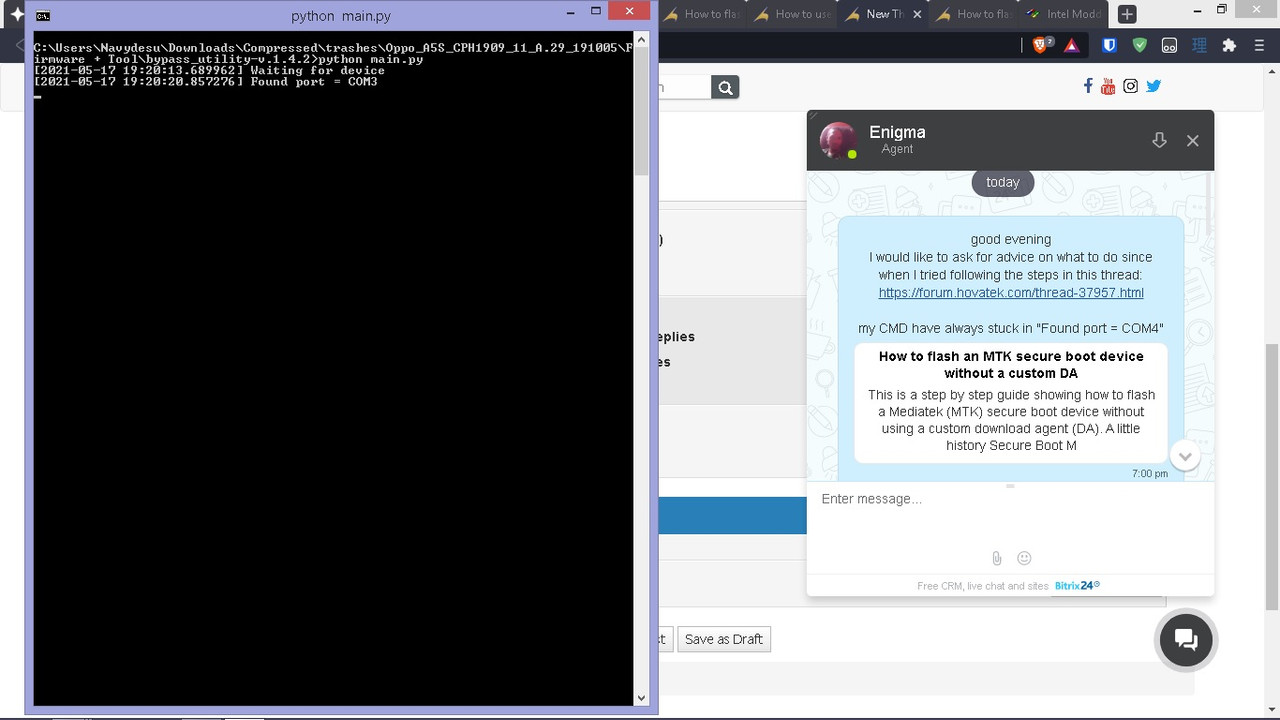 Any solution to this problem? The one I've found in the thread didn't work for me.