Alert:
Hovatek online training + Whatsapp group launched...
ENROLL NOW
(Jul, 2018)
HOW TO UPGRADE YOUR LAPTOP'S RAM MEMORY
STEP 1:
Save your work, shut down your computer, and close the display.
STEP2:
Disconnect all external devices attached to the laptop (like printers, flash drives, and headsets).
STEP3:
Unplug the A/C power cord and adapter.
STEP4:
Turn the laptop upside down on a flat surface.
STEP5:
Remove the laptop battery.
STEP6:
Loosen the screws on the memory module compartment.
STEP7:
Lift the compartment cover away from the computer.
STEP8:
Remove the existing memory module(s) by
Pulling the retention clips on each side so that the module tilts up
Grasping the edge of the memory and gently pull it out of the slot.
STEP9: insert the new RAM module into the compartment.
Align the notched edge with the tab in the slot.
Press the module into the memory slot until it is properly seated (start at a 45 degree angle)
Press the memory down, applying pressure to both sides, until the clips snap.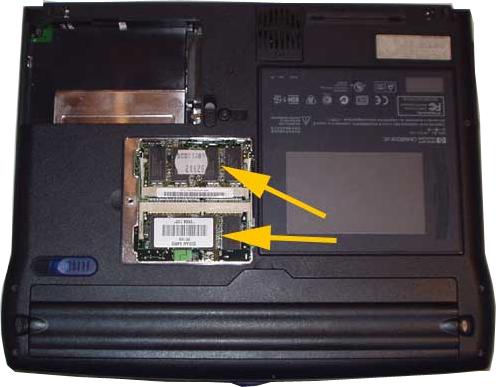 STEP 10:
Align the tabs of the cover with the notches on the computer and close the cover.
STEP 11:
Tighten the screws on the memory compartment
STEP 12:
Replace the battery, reattach the external devices, and plug the laptop back into the A/C outlet
STEP 13:
Start your computer.
STEP10:
---
Need further assistance? Speak with a Hovatek Representative:
Working Hours:
Mondays - Saturdays ; 09:00 - 18:00 (GMT +1:00)
Users browsing this thread: 1 Guest(s)