We always need to use cameras, camcorders, mobile phones and other devices to record videos in daily life. It may work well on shooting equipment, but you'll often find it sideways or upsidedown once you transfer it to PC. Why? The reason is capturing device itself exists flipping mechanism, for instance, horizontal and vertical recording. There is no problem when it's played on your smart phone, but not exactly the same as it's played on PC. So how to rotate video 90 degrees clockwise or rotate video 90 degree counter-clockwise, flip horizontal, flip vertical? Before you bend your neck or turn over your monitor, please check out this tutorial about 4 methods to rotate video.
Method 1 - Rotate Video Online
There are numerous simple online applications to help rotate or flip videos with a few clicks, such as rotatemyvideo.net, rotatevideo.org, videorotate.com, etc. Here takes RotateMyVideo for example to illustrate a tutorial about how to rotate video.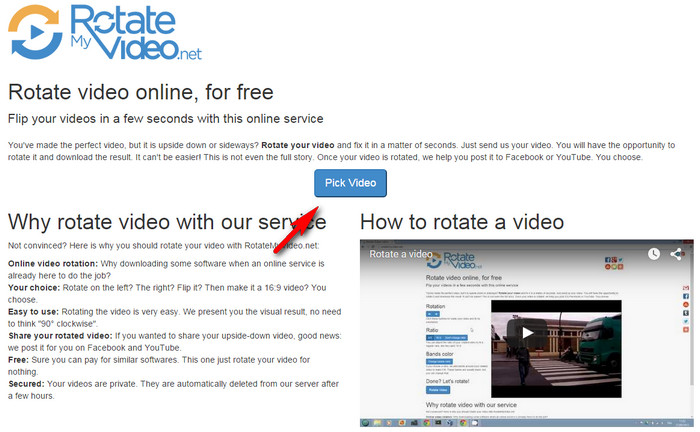 Step 1
, Click the "Pick Video" button in the middle of the page and import the video you want to rotate.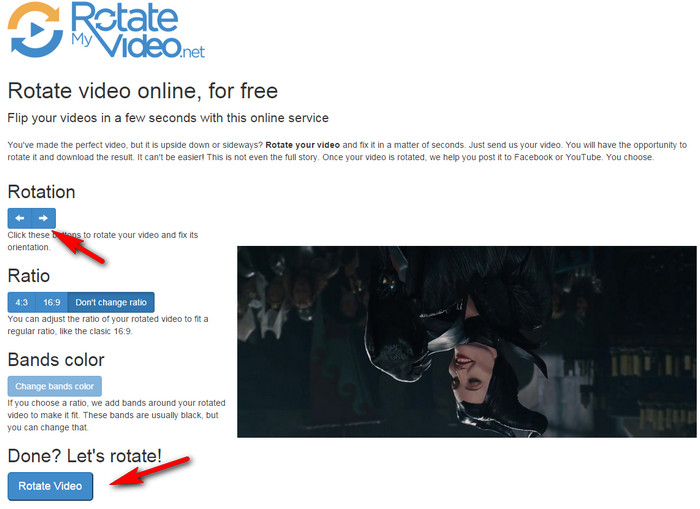 Step 2
, Press left or right arrow button in Rotation section to rotate video. Then click Rotate Video button after done.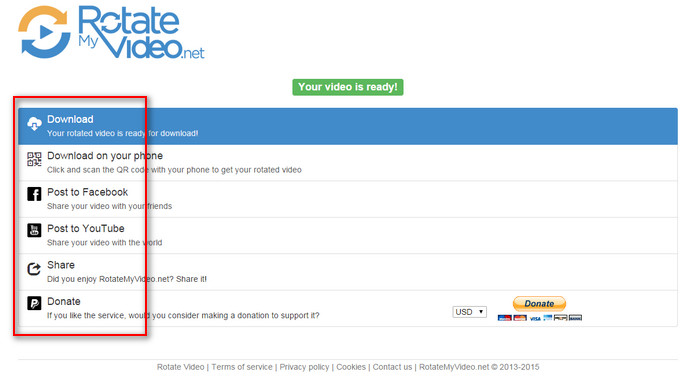 Step 3
, You can download rotated video to local hard drive or share it online when process completes.
That's so easy and without any software installation, even you can share it across social media platforms. However, rotating video online always has file size limitation with less formats and devices support. Uploading and downloading speed depends on your network condition. Free online video converter also has these disadvantages.
Method 2 - Rotate Video with Media Player (Not Permanent)
Up to this day, almost all media players are equipped with the feature to rotate a video. Let's see how to rotate a video with this frequently-used media player - VLC Player. Different media players have different operating steps.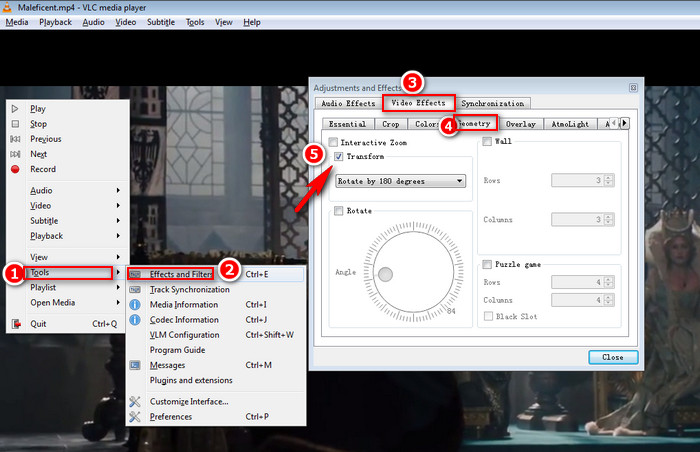 1.
Right click on the video
2.
Select "Tools" and go to Effect and Filters
3.
Go to "Geometry" under "Video Effects" tab
4.
Check the "Transform" box or "Rotate" box
But remember, rotate a video with media player has no real effect on the displayed file, that means the video is still sideways or upsidedown while opening with another program.
Method 3 - Rotate Video with Windows Movie Maker
Step 1
, Open Windows Movie Maker and import the video you want to rotate.
Step 2
, Click "Rotate left" or "Rotate right" button to rotate video in 90° increments.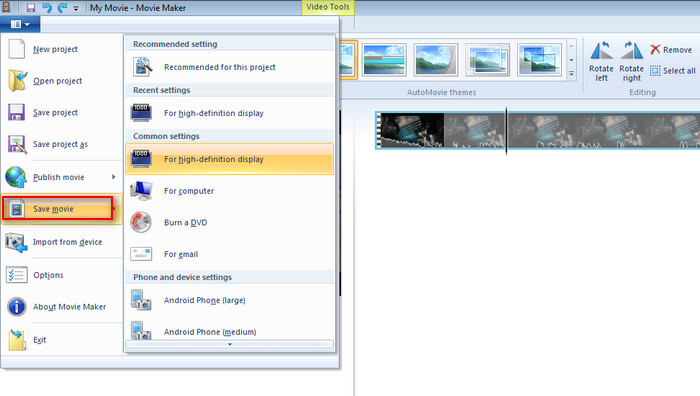 Step 3
, Save your changes by clicking "Save movie" under the Home tab. Then choose your desired setting and output folder to save your video in MP4 or WMV format. If you need more, you can change video format saved from WLMM.
Starting with Windows 7, Windows Movie Maker no longer comes pre-installed with the OS. It's now part of the Windows Live suite that is available as a separate. However, Windows Movie Maker is still the most popular video editor despite the fact it doesn't offer a lot of options for output.
Method 4 - Rotate Video with Some Free Video Converters for PC
In addition to the above, many free third-party video converters are now provided with rotation function. It not only implements the purpose to rotate video, but also has a wide range of output formats to choose from, meanwhile, the conversion speed and output quality is much more satisfactory.
Possibly Related Threads...
Thread / Author
Replies
Views
Last Post
Users browsing this thread: 1 Guest(s)